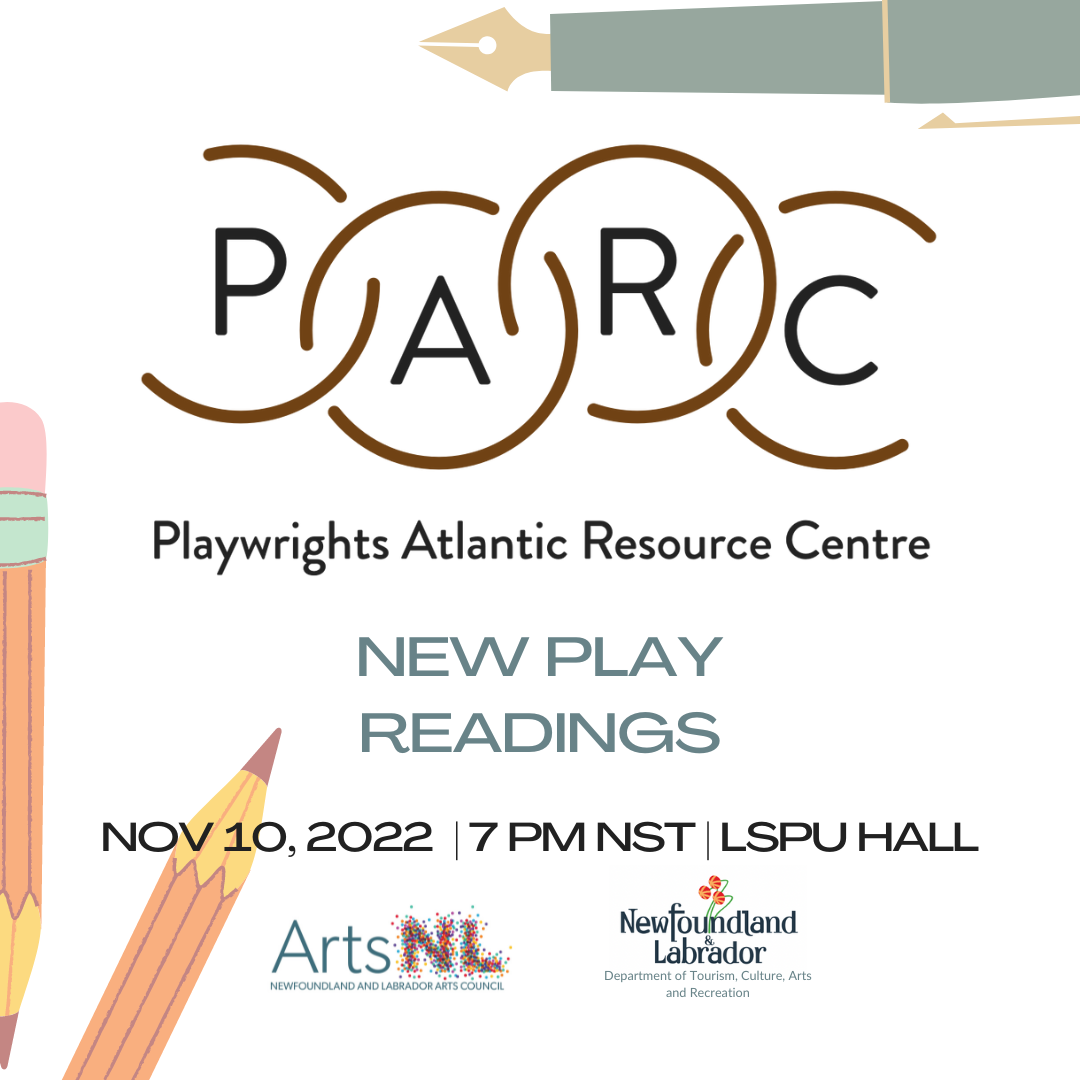 Thanks to funding support from ArtsNL and the Government of Newfoundland and Labrador, PARC members Vanessa Cardoso-Whelan, Bernardine Stapleton & Xaiver Campbell have received workshop support this week with dramaturges, Sara Tilley, Pamela Halstead & Santiago Guzmán, and assistant dramaturge, Leahdawn Helena.
Happy Anniversary by Vanessa Cardoso-Whelan
In Happy Anniversary we meet Marta and Carlos, a Portuguese-speaking couple celebrating their 12th wedding anniversary. Through the juxtaposition of a dinner celebration set in the present alongside memories from their early relationship, we learn how these two characters have grown apart and how violence has perpetuated harm and trauma at the hands of Carlos.
Starring Ana Pitol, Alicia Crúz and Santiago Guzmán.
The Antidote For Life by Bernadine Stapleton
The Antidote for Life (Memory, Madness, and the Performing Artist) is an experimental piece from a senior performing artist. It's in process to becoming a longer play. Some of it was performed as part of Artistic Fraud's Car Plays last year, although this iteration incorporates different material. The material comes from private journals that cover some years of lived experience.
Starring Bernardine Stapleton.
76 Centimeters by Xaiver Campbell
After 6 years of dating and living together in downtown St. John's, Samson and Abe find that their relationship is on the brink of implosion as the province is pounded by Snowmageddon.
Starring Owen Carter and Erin Culmer.
If you find yourself in St. John's, NL, please join us! Admission is free.
WHEN
Thursday, November 10, 2022
TIMES
7:00 pm Happy Anniversary by Vanessa Cardoso-Whelan
8:00 pm The Antidote For Life by Bernadine Stapleton
9:00 pm 76 Centimeters by Xaiver Campbell
(Note: Times for second and third readings are approximate. If you are only coming for one of the later readings please enter quietly in case the previous reading is still in progress.)
WHERE
LSPU Hall – Cox and Palmer 2nd Space
3 Victoria St., St. John's, NL
Covid protocols: Masks are encouraged but not mandatory.