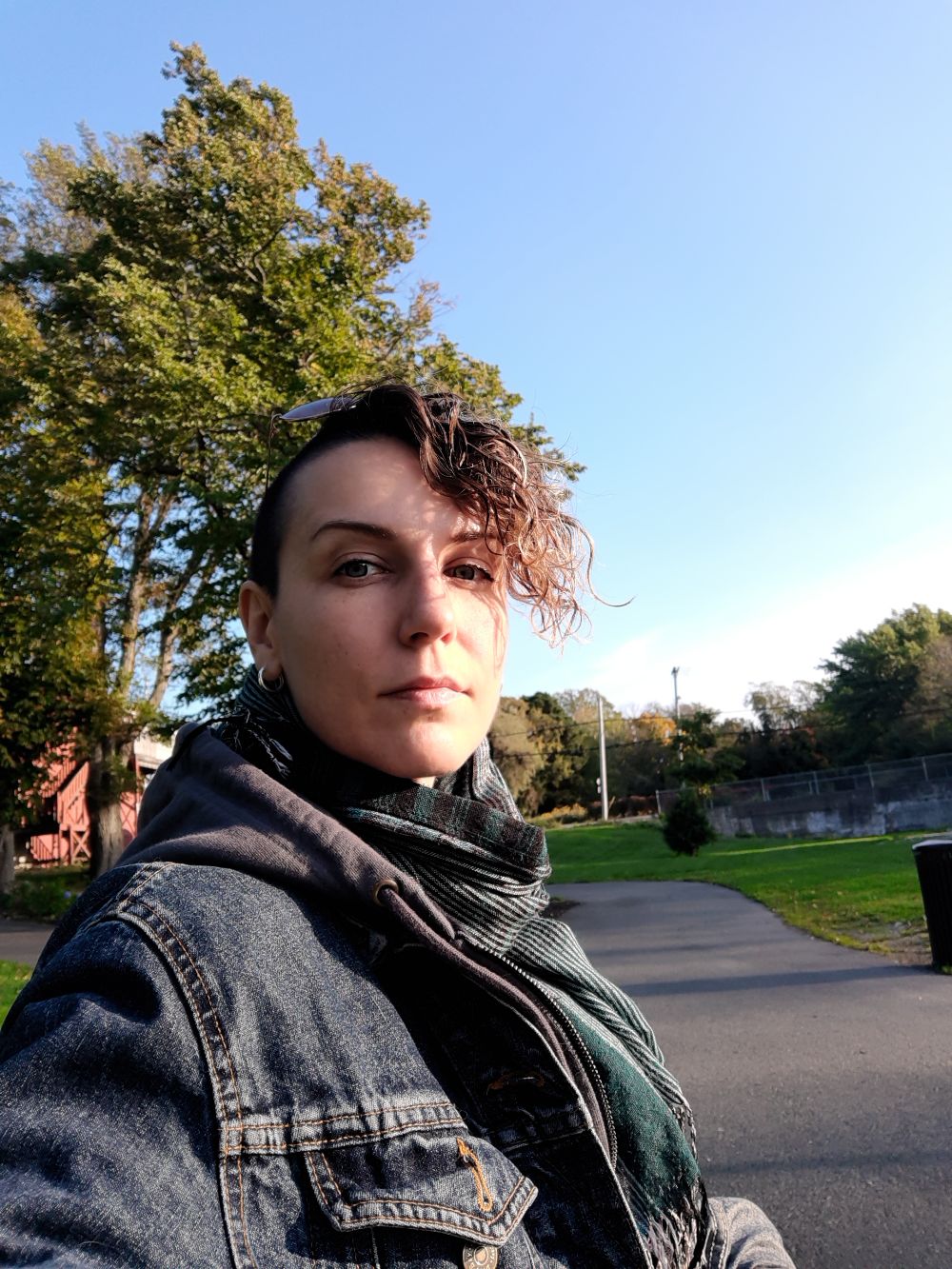 BIO
ANNIE VALENTINA (she/her) is a Queer Slavic-Canadian playwright, director and dramaturg, currently based in Kjipuktuk/Halifax.
An alumna of Dalhousie University's theatre program, Annie immigrated to Canada via Scandinavia in the early 2000s. In 2010, she co-founded multi-award-winning indie company The Doppler Effect, which helped develop numerous new plays and put them on Halifax stages. Initially the company's Artistic Producer, Annie has worn every hat – both administrative and creative – over its seven-year history. Since 2018, she's been serving as the Artistic Associate at Neptune Theatre, where she coordinates the INKubator play development program for emerging artists and the RBC Chrysalis arts mentorship initiative. She is resident dramaturg for Page 1 Theatre's OutFest, and a member of the Lincoln Center Theater's Directors Lab.
Annie's best-known work of writing to date was her Merritt-nominated memoir play Alien (2014), which chronicled her unusual immigration journey from 1980s Eastern Europe. This play is currently being reimagined as a multimedia piece for a digital platform. Her most recent play, Ballad of the Motherland - a meditation on cultural belonging, political radicalization and the human cost of resilience - is slated for a world premiere on Neptune Theatre's Fountain Hall stage in March 2023. It is loosely inspired by real events that took place in Eastern Ukraine in 2014, framed within the hindsight of the present-day war conflict.
The greater scope of Annie's work in theatre explores themes of identity and culture, Queer and non-gender-normative lenses on storytelling, people-first approaches to making art, and the development of safe and supportive practices that enable the telling of difficult stories. Her favorite directing credits to date, combining some or all of the above, are Rose Napoli's Lo (Or Dear Mr Wells) (Atlantic Canadian premiere at Neptune Theatre); Kat Sandler's Yaga (Atlantic Canadian premiere at the Highland Arts Theatre); and Sharon Bajer and Elio Zarillo's The Outside Inn (world premiere at Festival Antigonish).
For Production Enquiries
CONTACT EMAIL