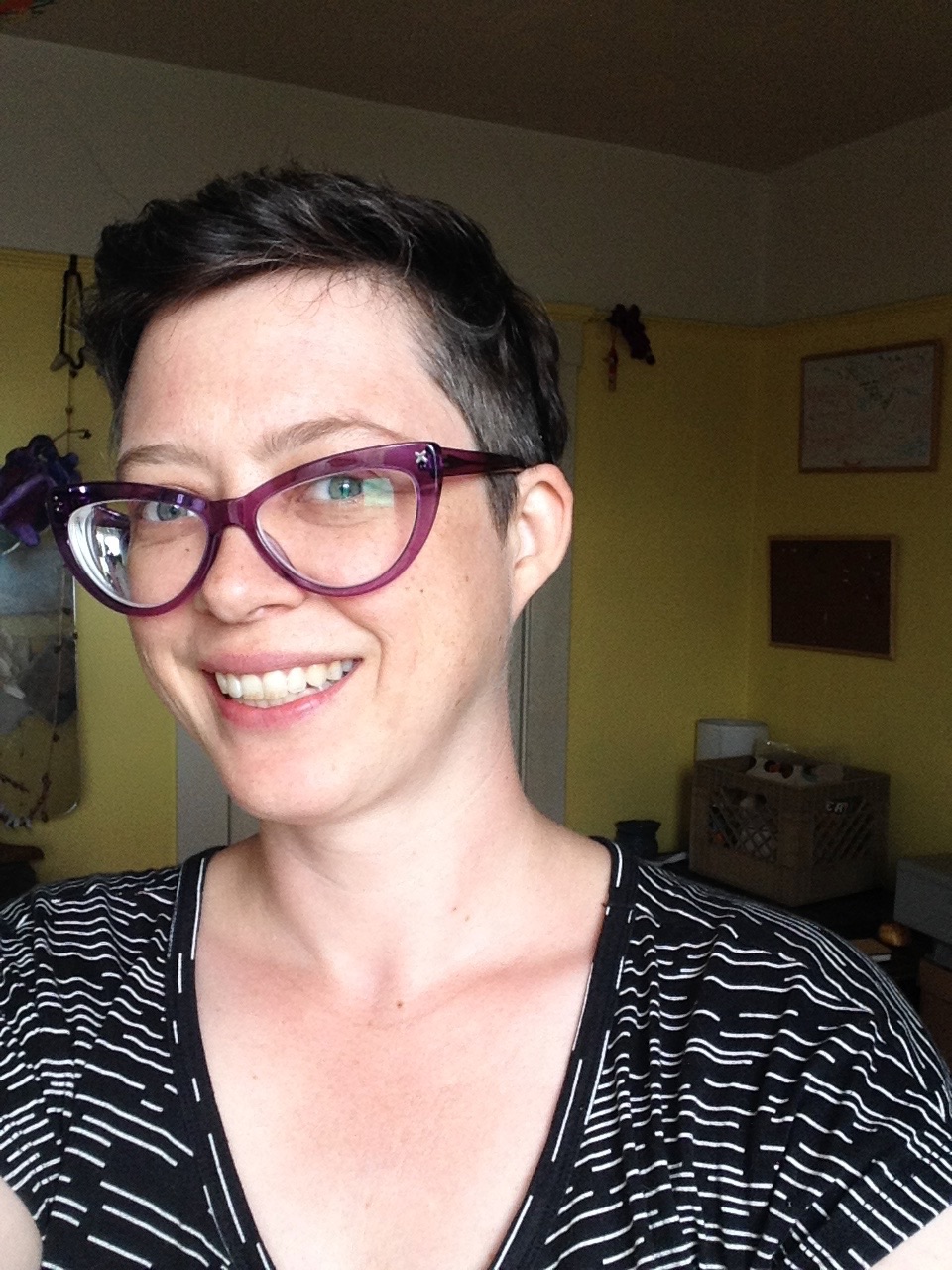 BIO
Sara Tilley (she/her)is a multidisciplinary artist from St. John's, Newfoundland and Labrador, living and working on Ktaqmkuk, the unceded, traditional territory of the Beothuk and Mi'kmaq. Sara's artistic work bridges writing, theatre, and Pochinko Clown Through Mask technique. After graduating with a BFA in Acting from York University, Sara founded a feminist theatre company, She Said Yes!, which she ran as Artistic Director, 2002-2016. She received the Rhonda Payne Theatre Award in 2006, which acknowledges the contribution of a woman working in theatre in Newfoundland and Labrador. Sara's writing spans the genres of playwriting, prose and poetry. She has written, co-written or co-created eleven plays to date. Skin Room, her first novel (Pedlar Press, 2008), won both the Newfoundland and Labrador Percy Janes First Novel Award and the inaugural Fresh Fish Award for Emerging Writers, and was shortlisted for the Winterset Award and the Thomas Raddall Atlantic Fiction Prize. Her second novel, Duke, (Pedlar Press, 2015) won the BMO Winterset Award and the NL Heritage and History Award, and was shortlisted for the NL Book Award for Fiction, and long listed for the Dublin International Literary Award (IMPAC). Sara won the Lawrence Jackson Writer's Award from the Newfoundland and Labrador Arts Council in 2011.
Sara trained in Pochinko Clown through Mask with Ian Wallace and Sue Morrison, mentoring with Wallace to become a teacher of this specialized Canadian clown method. She offers Clown through Mask and Neutral Mask training both in St. John's and elsewhere. Her interest in puppetry has led her to pursue training with the Old Trout Puppet Theatre and a mentorship with puppet designer Darka Erdelji in Slovenia.
Sara is also director, a designer of masks, puppets, props and costumes, and a dramaturg for new plays. She identifies as bi+, queer, chronically ill, cisgender, Settler and intersectional feminist.
Fiction agent: Stephanie Sinclair at CookeMcDermid.
WEBSITE
For Production Enquiries
CONTACT EMAIL