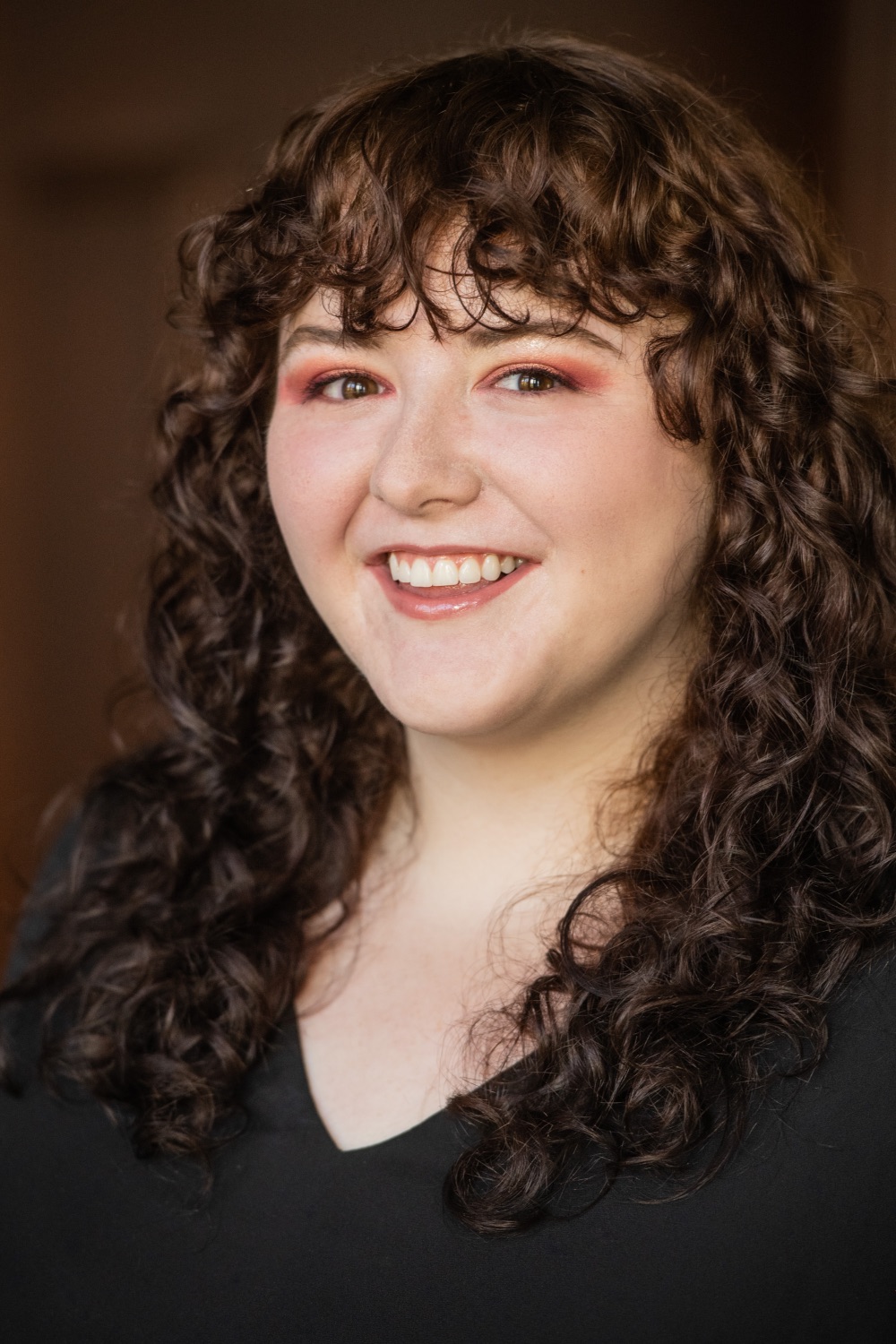 BIO
Jena McLean (she/they) is a queer playwright and dramaturg with roots in New Brunswick and Alberta. Currently in residence with Theatre New Brunswick, she is a recent graduate of the National Theatre School of Canada's playwriting program. She also holds a Bachelor's Degree in English and Drama studies from Mount Allison University.
Her plays include: MFG, Who Wants to Survive High School, Bonus Points if You Have Air Conditioning (dir.  Andrew Kushnir, NTS, 2021), A Canyon Contained (dir. Neomi Iancu Haliva, St. Thomas University, 2021), Until Tenth Grade (staged reading, dir. Dean Fleming, Geordie Theatre, 2021), An Ocean of Evergreens (dir. Nikki Vigneault, Red Panda Productions 2021, digital reading, dir. Yvette Nolan, Theatre New Brunswick, 2020), Missing Her Mother, The Freeze-Dried Groom, Paradoxes (commissioned and produced by Mount Allison University, 2017), and I Am (Notable Acts Theatre Festival, 2015). Dramaturgical credits include collective creations Mythes Analogues and To Those Who Wait in Fear (dir. hdri zhina mandiela, NTS, 2021) as well as Four Aloof Sleuths by Vitta Morales.
Jena is driven to create work that is rich with complex roles for queer folks and young women alike. Her plays explore life's grey areas, personalize the political, and aim to empower people to feel seen in theatre.
For Production Enquiries
CONTACT EMAIL
CONTACT PHONE
5062618763