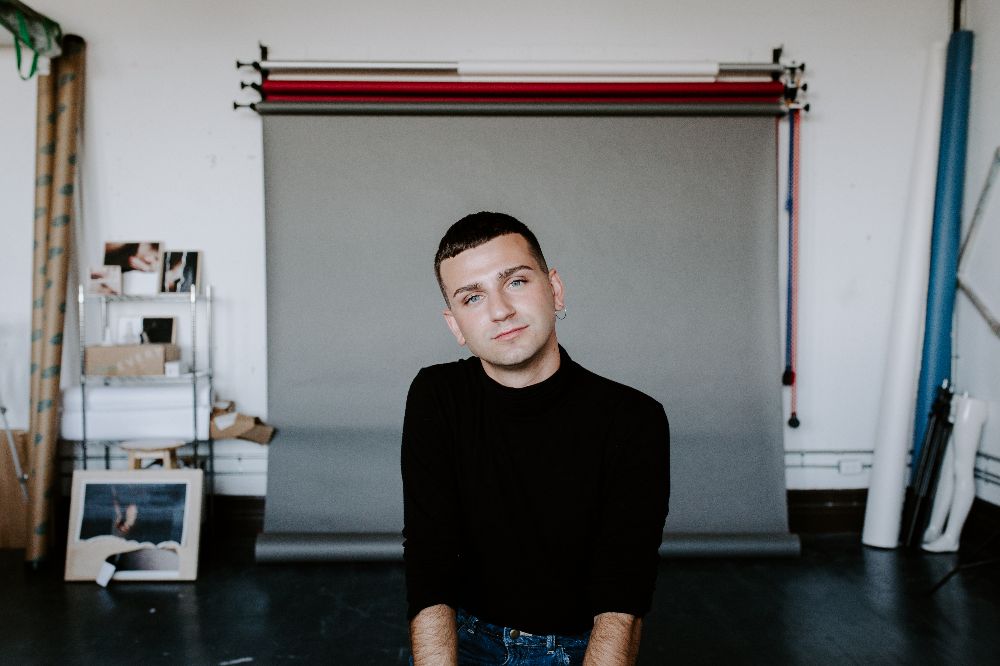 BIO
Xavier Gould is a multidisciplinary queer non binary acadian artiste. Their work is focused on the transformation and metamorphosis of identity. Using their own experiences as a rural trans non-binary person, they share stories of belonging and desire through poetry, performance and film.
In 2017, Xavier wrote and performed their first monologue written in Chiac, at the Cabaret Factum during the Acadie Rock festival in Moncton. They then spend their next four years writing and performing various original texts at the Sommet des Femmes, at the Festival Acadien de Poésie, and at the Festival International de Slam Poésie en Acadie. Xavier also presented their first sculpture, Yelle, during the exposition Fragile by the Galerie Sans Nom in 2019 and virtually presented Shed, a duo performance art piece with Samuel Landry with the Galerie Louise-et-Reuben-Cohen at the Université de Moncton and Gaze during the New-Brunswick provincial performance art tour PERForm21.
They received the Prix Viola Léger in 2019, recently won the 2021 Découverte de l'année award at les Éloizes and Le prix de la Vague for best acadian short film with their film Mona at the Festival International du Cinéma Francophone en Acadie (FICFA).
Xavier has also received grants from Arts NB, Rising Youth and has participated in artistic residencies at the BANFF Arts Centre with l'Association des Théâtres Francophones du Canada, a Théâtre Residency with the Commission internationale du théâtre francophone (CITF) in Lebanon, among others.
Xavier is an instrumental member of the queer acadian community. They are known for their comedic character Jass-Sainte Bourque, their drag character Chiquita Mére and as a trans liberation advocate. Xavier currently lives in Tiohtià:ke (Montréal) where they are finishing their first poetry collection, writing their second play, and dreaming of their first feature film.
WEBSITE
For Production Enquiries
CONTACT EMAIL
CONTACT PHONE
514-581-5517