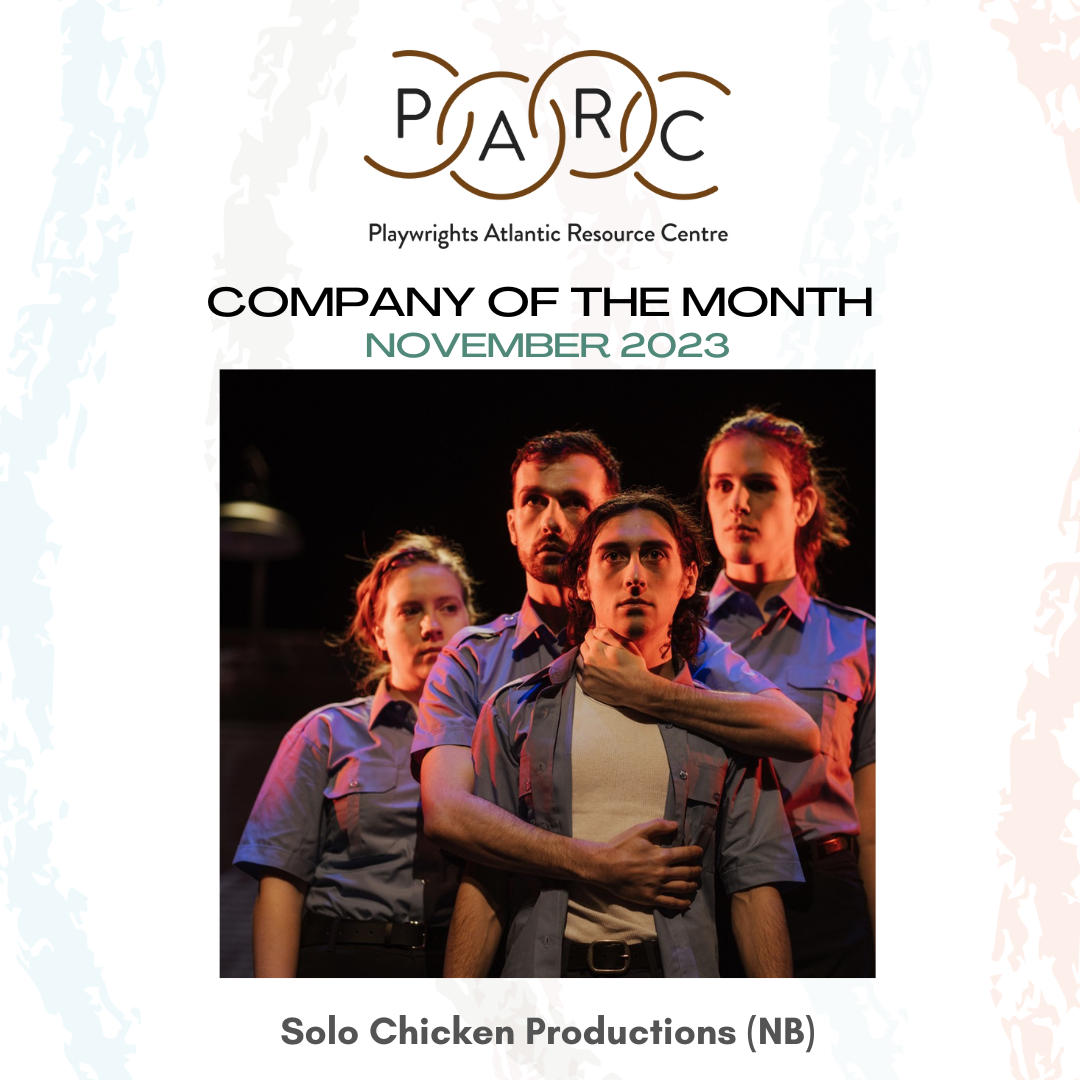 Solo Chicken Productions is a professional performing arts company located on the traditional territory of the Wolastoqiyik / Wəlastəkewiyik (Fredericton) in New Brunswick. Solo Chicken fosters the creative arts through the creation and development of new works of physical theatre, the facilitation of community collaborations and by offering accessible arts-based programming. Founded in 2004, the company is built on the philosophy that a healthy arts ecology and society should create space for everyone to create and share their voice. Engaging in the act of cultural production offers communities the opportunity to foster a sense of belonging and to share their voice, all of which lead to, and promote a healthy, connected community.
Solo Chicken works to achieve this goal by supporting emerging artists, providing accessible training, developing exciting new works, and working with underserved communities to help them tell their stories.  Solo Chicken Productions is committed to creating performances and opportunities for engaging with the arts that are challenging, delightful and accessible to all.
Photo: Solo Chicken Productions Fruit Machine by Alex Rioux featuring (Left to Right):  Naomi McGowan, Sam Crowell, Sam Black, and Lara Lewis. Photo by Kelly Baker Photography.