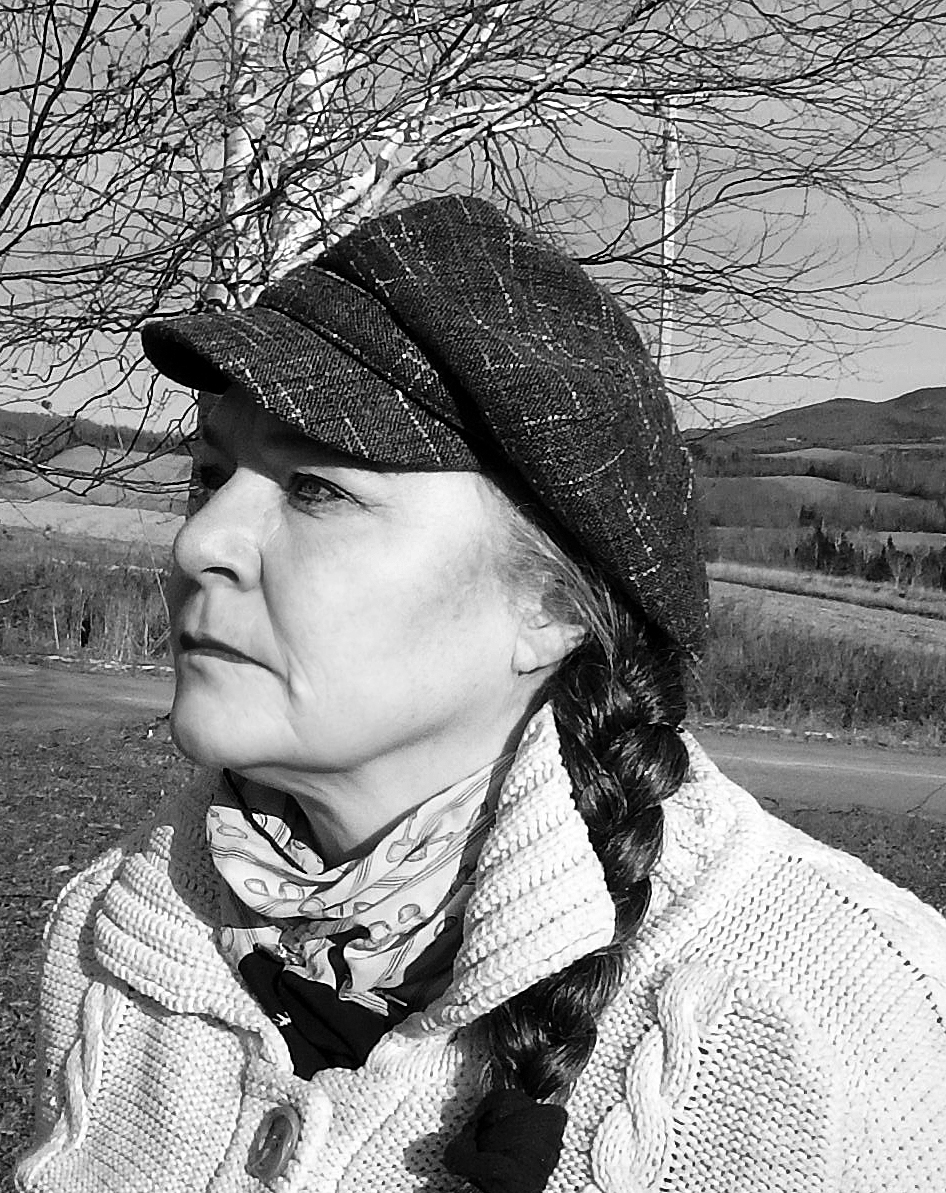 J. Ivanel Johnson (Julie -she/her) is the pen name for an author/playwright living with (dis)Ability, now residing in the remote Appalachians of N-W New Brunswick. A former actress, musician, and teacher/director in four countries, she strives always to feature characters from the marginalized communities in which she has worked—inner cities, Indigenous populations and rural mountain. She has contributed many short fictional works to literary journals and award-winning anthologies, including in
Nothing Without Us
, (Renaissance Press) now on syllabus at Trent University. In addition, she wrote a commissioned text for those 'new to teaching drama to children' and has two murder-mystery novels recently published by Black Rose, in Castroville, Texas.  With degrees from Queens University in Theatre Arts, English Literature and Education, she had her first two-act, co-written play produced in England in 1997, performed her one-woman show (with two original songs) for several summer seasons at amphitheatres in Perth and Stratford, ON, staged a co-written one-act musical, 
Fanta-SEAS
 with her Seuss-like rhyming dialogue in Montana, and is currently putting finishing touches on 
The Pistol's Report
, a very DI-verse, one-act comedy (a Playwrights Guild of Canada's 2022 Surefire List add'l).  In October of 2022 
Rough Notes
, her 'wholly-Canadian', full-length historical musical was professionally workshopped and performed in New Brunswick, thanks to a grant from Canada Council for the Arts. ("
Rough Notes
" is arranged by Cameron Slipp and with dramaturgy from Adam Brazier and Curtis Sullivan, as well as the stellar cast of the workshop itself. It is available through PGC's PLEDGE project, through the Canadian Musical Theatre Database, and a 5-minute video and soundbites/audio excerpts from it are currently found as part of 
PGC's Pitch It program
).
Photo by Richard Reich