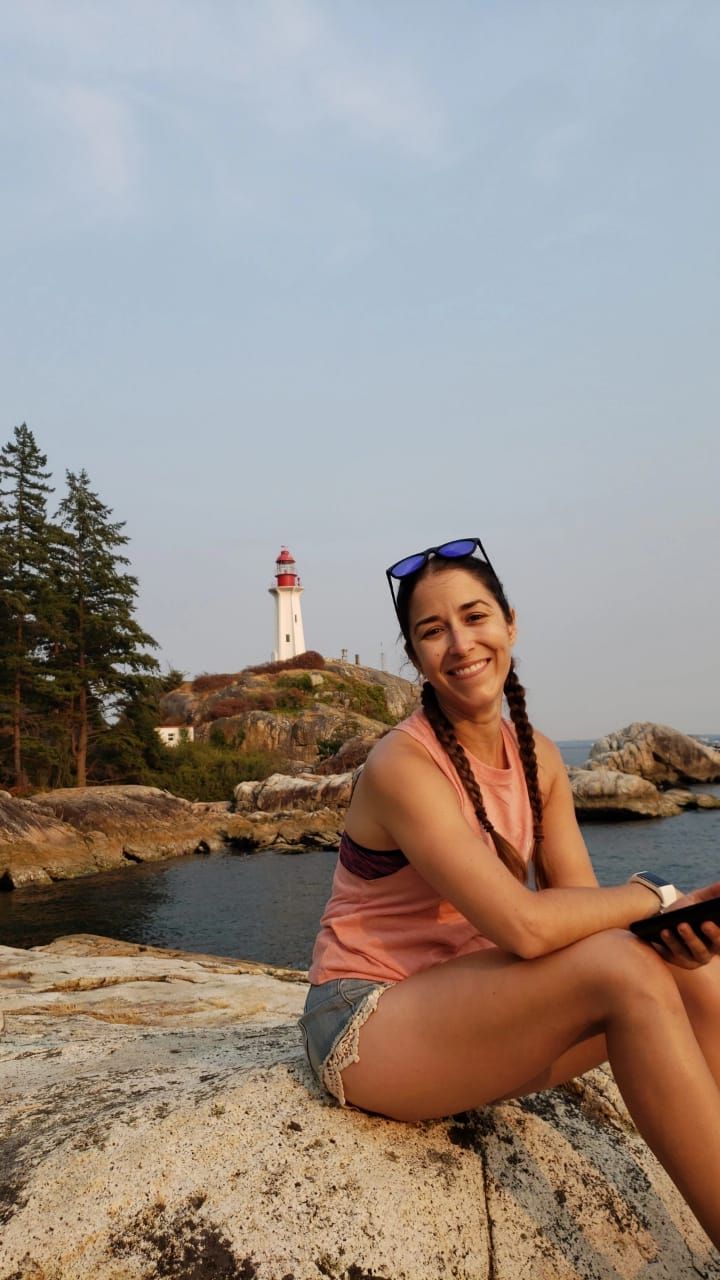 BIO
Elisa Marina Mair-Sánchez (she/her) is an immigrant performer/creator originally from Aguascalientes, Mexico, currently residing in amiskwaciwâskahikan (ᐊᒥᐢᑲᐧᒋᐋᐧᐢᑲᐦᐃᑲᐣ) colonially known as Edmonton. Growing up her main mode of artistic expression was dance, she trained in ballet for many years, achieving Grades II-VII in the British Royal Academy of Dance system, and competed in national festivals in contemporary dance and jazz across Mexico.
She immigrated to Edmonton when she was 19 years-old to pursue her BFA in Acting degree from the University of Alberta. Since graduating, she has had the pleasure of being a part of the Edmonton theatre community, mostly as a performer, for many companies including The Fox Den Collective, Grindstone Theatre, Catch the Keys Productions, Theatre Yes, and the Alberta Workers' Health Centre among others.
Most recently, she has been exploring her artistic expression through creation and writing. She's interested in theatre that crosses boundaries and blurs the lines between different art forms, while also incorporating multiple languages. An example of her work includes "Frida y Su Reflejo" ("Frida Through the Looking Glass"), a bilingual movement-based show about the life and death of Frida Kahlo, which was staged at the Nina Haggerty Centre for the Arts with the support of the Edmonton Arts Council.
She has also written a number of short plays including "Rooftop Murmurs,'' which was recently selected as a winner of the inaugural EdmonTEN festival and performed at the Grindstone Theatre in September of 2020.
For Production Enquiries