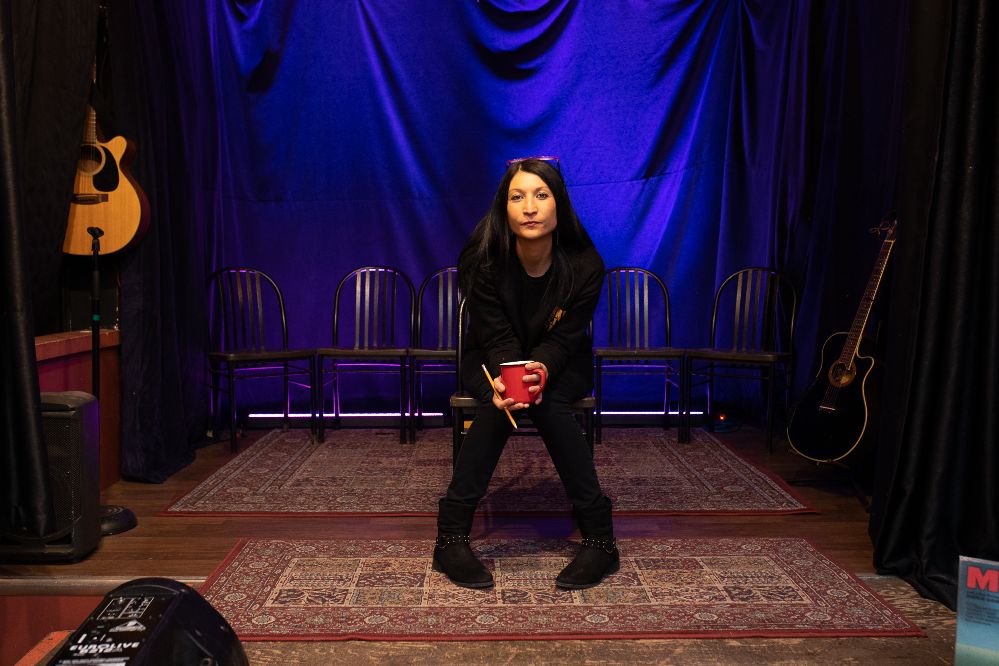 BIO
Genevieve (Evie) Jones is an interdisciplinary theatre practitioner. Historically, she's been an
actor and director. She is currently transitioning into a playwright. She
holds a Masters degree in Theatre Studies from the University of Guelph. For her
thesis she wrote a play based on a true crime, Ingrid's Dream OR A Murder in Maine, under the Mentorship of Judith Thompson. Her research interests look at the function of empathy in the theatre. Genevieve wonders how vulnerability can be medicine for living in an unnecessarily shameful culture. These areas of interest spill into her plays and all her work. JimiBill and Me is her first full length play and has been performed in St.Catharines, Halifax, and Niagara Falls, CANADA. JimiBill and Me is a love letter to anyone whose family member has struggled with mental health and addiction. It is in development with support of Nightwood Theatre and the Ontario Arts Council Recommender Grant. Portraying both herself and her Father, Genevieve relies on Katey's musical accompaniment to walk you through the darkest parts of her inner life.
Other upcoming works include: Ingrid's Dream (setting changed to Nova Scotia), Hollow Road, and Mrs. Jaws.
Genevieve writes character driven, text-based theatre and believes most stories are worthy of being put on stage.
Words of Note:
Hi, hello.
When I was in Grade 7 I picked up this record at this store in Fonthill called, Retro Rockstar. I grabbed it, along with "High Voltage" and the Who's,"Who's Next." That same year I travelled to Los Angeles and visited universal studios where I saw the original mechanical shark they used for the film, Jaws. To this day, Jaws is one of my favourite films, AND this record while it has nothing to do with the film is one my favourite, tiny phenomenons. It's been probably 20 years since I've listened to the record. Ha! So we'll see...
BUT... also a year later in Grade 8 when I graduated in the section in the yearbook that said "future aspirations"I wrote: "Move to California and become a writer"
I wanted to write stories about Mr. and Mrs. Jaws. So you see... this record represents a full circle moment. While I may not be in California, I am an active writer. And I still have plans to write about Mrs. Jaws... whoever she may be.
For Production Enquiries
CONTACT NAME
Genevieve Jones
CONTACT EMAIL
CONTACT PHONE
9059809096